Getting married in Wilmington, North Carolina? You're in luck, because downtown Wilmington offers a ton of stunning outdoor locations. Whether you're a fan of the beach or love the historic air old buildings offer, you won't be disappointed—there's something for everyone.
There are so many options, in fact, that choosing the right one can quickly become a dilemma. If you're having a hard time picking one from so many options, we've listed the best ones to help narrow the list down.
Let's look at each of them in a little more detail!
Celebrate The Love In The Air At Airlie Gardens
Are you a hopeless romantic at heart? Do you want your wedding to reflect this? You can't go wrong with Airlie Gardens. Spread over 67 acres of land, containing graceful old oak trees, seasonal blooms, walkways that spell love left, right, and center and lakes, this location is perfect for you if you've always dreamed of a fairytale, Swan Lake inspired outdoor wedding.
There are four beautiful settings to choose from, including the Minnie Evans Bottle Chapel, in case your wedding is interrupted by an unexpected downpour.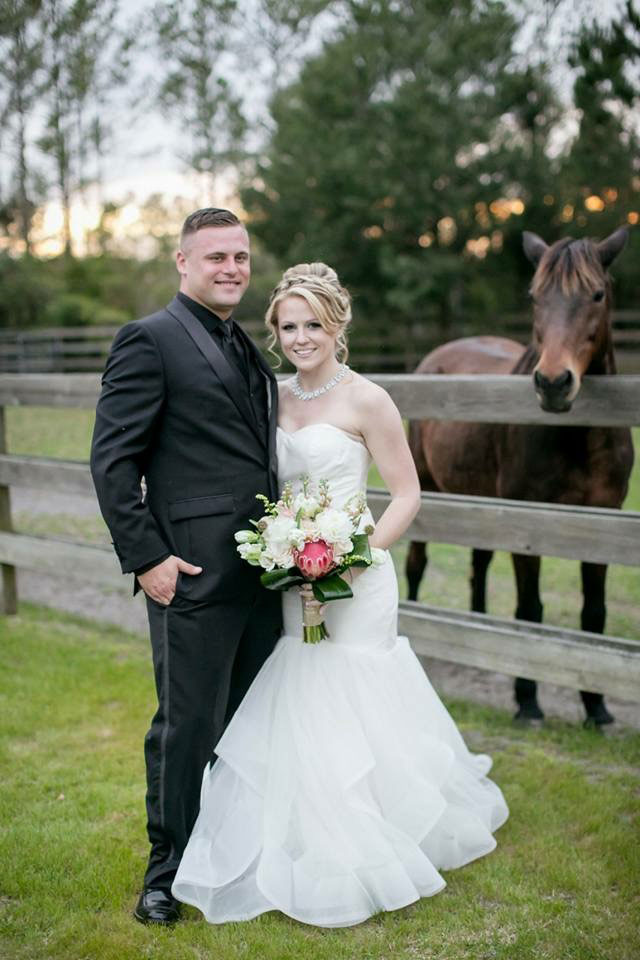 The Courtyard At Bakery 105 Is Nothing Short Of A Dream
If you're a fan of historic places, this one will be right up your alley. Located in a 1930s industrial-style former bakery, this location includes a courtyard that will take care of all your wedding's aesthetic needs.
Created with exposed brick walls, the main building includes steel girders and a huge, beautiful skylight making it the ideal location for serving pre-ceremony cocktails. The location also offers full on-site catering and an open bar.
Bellamy Mansion Museum Will Keep The Magic Alive All Night Long
Another beautiful location for history fans is the Bellamy Mansion Museum. The mansion comes with a carriage house and reconstructed historical gardens that offer an elegant backdrop for a historical-themed, outdoor wedding.
If you need help putting your wedding together and planning it in a way that it unfolds like a dream, don't hesitate to hire a wedding planner. If you're looking for a planner in Wilmington, NC, contact our team at Sarah Ann Weddings & Events. Here's a portfolio of our work and a list of services that we offer.